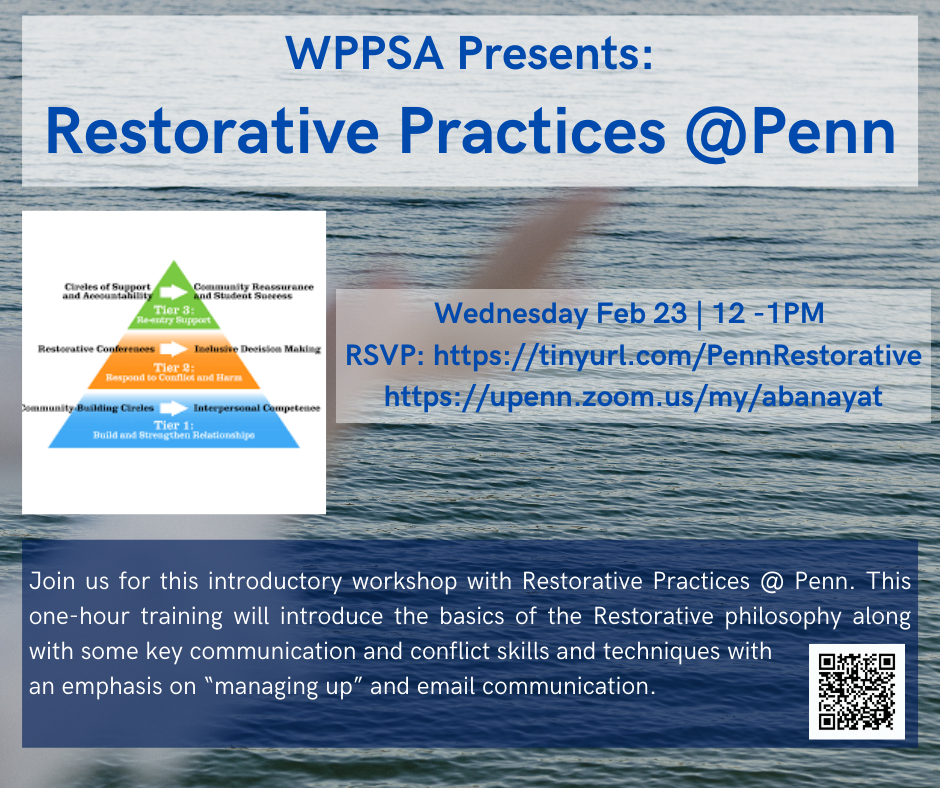 Date: Wednesday, February 23, 2022
Time: 12:00 pm -1:00 pm
Virtual
Join us for this introductory workshop with Restorative Practices @ Penn. This one-hour training will introduce the basics of the Restorative philosophy along with some key communication, conflict skills and techniques with an emphasis on "managing up" and email communication. To help us make this time as relevant as possible to your needs, please fill in this survey to let us know what situations or scenarios feel most relevant to you!